A few weeks ago one of our graduates called me and shared a brief update with me. Our conversation was one that I will never forget. Our conversation reminded me why I want everyone in leadership to have coaching skills in their toolkit.
Part way through our conversation the graduate just stopped – and there was a long pause. And then, with a shaky voice that was full of deep emotion, he said the following:
"You and your faculty will never know the difference you made for me. As a leader, I had just given up! But the coaching skills, along with the coaching I received in class, helped me reclaim my call to leadership. I learned so much, and I personally benefited. I am now making a major difference in my organization and the people I interact with. We are having conversations that really matter. Thank you."
This is why I am obsessed with every leader becoming a coach!
All the best to you,


_______________________________________________________________________________
Introduction to Discipleship Coaching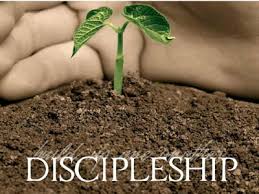 Are you planning to incorporate coaching into your ministry toolbox?
Are you looking for practical and proven ways to use coaching in your ministry setting?
Consider enrolling in our Introduction to Discipleship Coaching class.
During this class you will discover how to implement a coaching approach to discipleship.  You will benefit from the practical insights and processes that Nelson and Pam Roth offer as they lead this class.  Coaching can make a significant contribution to our whole approach to ministry — especially discipleship.