How are you doing at getting things done?
Have you ever wondered how the very best leaders get the important work done – consistently! 
James Allen claims that the very best leaders have liberated themselves from their staff and team.  He sites that even a well meaning team member can eat up your valuable time and energy — which is your greatest resource.  (How the Best CEOs Get the Important Work Done. Harvard Business Review, September 27, 2016)
One of his suggestions is applicable to all of Today's Leaders.  He offers the 60/40 Rule.  Today's Leaders should spent 60% of their time and energy on the "Must Do's".  This includes staff and team time, as well as other meetings, conversations and events.  The remaining 40% of  a leaders time time should be well guarded and held in reserve for strategic thinking, events and conversations that "only the leader can do". 
The bottom line is that how you spend your 40% is your responsibility.
All the best to you,

_______________________________________________________________________________________
Certificate in Discipleship Coaching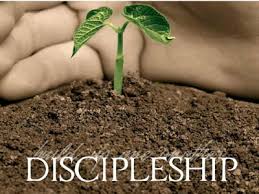 This course is recommended for pastors, church overseers of discipleship, and leaders of multiple missional communities who desire to develop a discipleship culture within their ministry context. The Certification of Discipleship Coaching is a twenty-four hour course taught by Nelson and Pam Roth (PCC) from Relevant Ministry, Inc. in partnership with Coaching4Clergy.
 Jesus asked 300+ questions requiring listeners to think through their responses about following Him. How are questions part of your disciple making? @nelsonroth
This course will give pastors and leaders necessary discipleship coaching skills to lead their ministry as an overseer of discipleship.
This course is also continued education for credentialed coaches who desire to learn coaching with a discipleship focus.
Become a Discipleship Coach!
For more information and to register, click the button below: