Today's article is simple, yet difficult.
Consider the following quote: "There is no WiFi in the forest but I promise you will find a better connection." –Author Unknown
In a time when we are more and more connected – what we really need is "a better connection."  We need better connections with others, ourselves and the Divine.
It's that simple!
This week make "a better connection" a top priority.

All the best to you,


________________________________________________________________________________
Host an Event
Our most popular program offering is called: HOST AN EVENT. This program is ideal if you are looking to develop a coaching culture throughout your team or organization.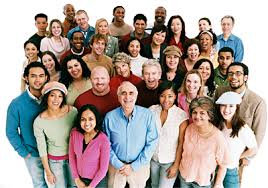 HOST AN EVENT offers several options from a 20-hour STRONG START to an ALL-INCLUSIVE Coach Training Program. We will train your members to coach effectively, efficiently, and strategically.
To schedule an initial conversation with Val, please complete the Host Prep Form found on the following webpage:
http://coaching4clergy.com/host-a-coach-training-event/
By the way…
All of our coach training is already approved by the International Coach Federation, which means that your participants can apply our training toward their coaching credential: ACC, PCC, or MCC.
Our training is currently offered in: English, Spanish, Portuguese, and Korean.
All of our faculty instructors hold ICF coaching credentials. The majority of our faculty have a PCC or MCC coaching credential.