The key to effective communication is recognizing that 90% of
communication is non-verbal.  One of the first things we teach new coaches is to stop focusing on the actual words and start listening to the non-verbal communication.
I was reminded of this a few weeks ago while training in Lima, Peru.  My Spanish is very limited – just a few words and phrases.  And yet, I understood much of what was being communicated.
For example, when a participant would ask me a question in Spanish, instead of waiting for the translation in English, I listened to the non-verbal communication.  In most cases the message was received.
All the best,

_________________________________________________________________________
Certificate in Discipleship Program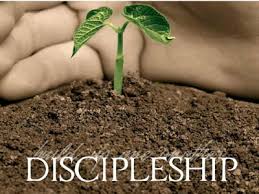 Coaching4Clergy, in partnership with Relevant Ministry, Inc. is excited to offer this 24 hour certificate program which will provide pastors and ministry leaders the necessary discipleship coaching skills to lead their discipleship ministry.  It is perfect for the coach that wants to focus on Discipleship!
This course qualifies for continuing education hours for credentialed coaches, and can fulfill the elective class requirements for Coaching4Clergy's Professional Coach Training. In addition, this course qualifies leaders interested in becoming a Relevant Ministry Discipleship Coach to other churches.
We are offering this certificate program online on Thursdays – March 2 to April 6, 2017 from 1:00 PM to 5:00 PM Eastern Time.
To learn more, click below: