Last week I had the opportunity to train 37 United Methodist Pastors from the California-Pacific Annual Conference and 17 United Church of Christ Pastors from the California-Nevada Conference. I am happy to report that all 54 pastors now have coaching skills to add to their professional toolkit.
My favorite part of training a group is watching the change and evolution from the start of the training until the end. Participants usually begin with a mix of skepticism and excitement. Then, when each participant is asked to actually demonstrate the coaching skills, a whole other set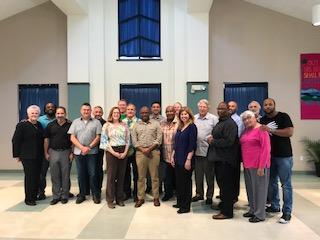 of thoughts and emotions emerges. By the end, most are coming up with all kinds of ways to use coaching in their current ministry setting.
Thank you California, the Pacific Islands and Nevada for a great week of coaching.
All the best to you,

_________________________________________________________________________