I am excited to announce that last week 12 Ministry Leaders from the New Mexico
Annual Conference of the United Methodist Church completed our faculty-in-training process. They are now one of our official Satellite Sites. This conference has really caught hold of the "coach-approach" to ministry.
While in Albuquerque they presented me with a button that they designed that captures their excitement.  The button says, "Keep Calm and Call a Coach."   
If you are interested in catching this vision — let me know! Or, call a coach.
All the best to you,

_______________________________________________________________________________________ 
Certificate in Discipleship Coaching

This course is recommended for pastors, church overseers of discipleship, and leaders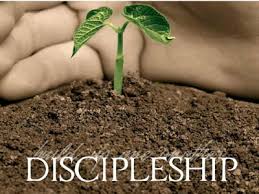 of multiple missional communities who desire to develop a discipleship culture within their ministry context. The Certification of Discipleship Coaching is a twenty-four hour course taught by Nelson and Pam Roth (PCC) from Relevant Ministry, Inc. in partnership with Coaching4Clergy. 
Jesus asked 300+ questions requiring listeners to think through their responses about following Him. How are questions part of your disciple making? @nelsonroth
This course will give pastors and leaders necessary discipleship coaching skills to lead their ministry as an overseer of discipleship.
This course is also continued education for credentialed coaches who desire to learn coaching with a discipleship focus.
Become a Discipleship Coach!
To learn more or to register, go to:
http://coaching4clergy.com/certificate-in-discipleship-coaching/