Interested in becoming a Discipleship Coach?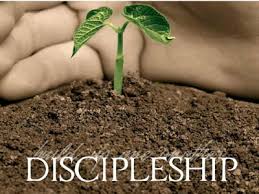 Jesus asked 300+ questions requiring listeners to think through their responses about following Him. How are questions part of your disciple making? @nelsonroth
Coaching4Clergy, in partnership with Relevant Ministry, Inc. is excited to offer this 24 hour certificate program which will provide pastors and ministry leaders the necessary discipleship coaching skills to lead their discipleship ministry.  It is perfect for the coach that wants to focus on Discipleship!
This course qualifies for continuing education hours for credentialed coaches. In addition, this course also qualifies leaders interested in being a Relevant Ministry Discipleship Coach to other churches.
We are offering this certificate program online on Thursdays – March 2 to April 6, 2017 from 1:00 PM to 5:00 PM Eastern Time.To learn more go to:  http://coaching4clergy.com/certificate-in-discipleship-coaching/
All the best,

________________________________________________________________________ 
Check out our other Online Classes – Starting in March!
Click the buttons below for more information: 
~ Coaching4Clergy ~

Part One – Begins March 7, 2017 and ends on May 9, 2017 -Tuesday evenings from 6-10pm Eastern Time.

Part Two – Starts March 6, 2017 and ends May 8, 2017-Monday afternoons from 1-5pm Eastern Time.
~ Coaching4Today's Leaders ~

Part One – Begins March 8, 2017 and ends on June 7, 2017 – Wednesday evenings from 6- 10pm Eastern Time.
Answers to Frequently Asked Questions:
You may complete the four modules in any order.
Can't commit to 10 straight weeks of training? Take the classes that work for you now and complete the classes that you missed the next time that they are offered.