For most of my adult life I have owned American made cars like Ford,
 Dodge, GMC.  I recently purchased a European made car and for the most part have been enjoying the experience.  That is until I began doing some of the routine maintenance items.
During a recent oil change I realized that I needed a completely different set of tools.  In addition, things weren't where they usually were.  Fortunately I found a You Tube video that directed me turn-by-turn through the process.
Many of today's leaders are having a similar experience in their attempts to lead.  An entirely different set of skills is needed today.  The tried and true tools of earlier years are no longer effective.
The skillset of coaching is one of these best tools for today's leaders.  It is incredibly effective and flexible in today's settings.  Graduates of our coach training are reporting the huge advantage that they have in leadership.
Consider enrolling in one of our upcoming programs and add much needed tool to your toolbox.
Coaching4Clergy: http://coaching4clergy.com/
Coaching4TodaysLeaders: http://coaching4todaysleaders.com
All the best to you,

______________________________________________________________________________________ 
Certificate in Discipleship Coaching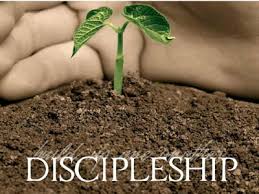 This course is recommended for pastors, church overseers of discipleship, and leaders of multiple missional communities who desire to develop a discipleship culture within their ministry context. The Certification of Discipleship Coaching is a twenty-four hour course taught by Nelson and Pam Roth (PCC) from Relevant Ministry, Inc. in partnership with Coaching4Clergy.  
Jesus asked 300+ questions requiring listeners to think through their responses about following Him. How are questions part of your disciple making? @nelsonroth
This course will give pastors and leaders necessary discipleship coaching skills to lead their ministry as an overseer of discipleship.
This course is also continued education for credentialed coaches who desire to learn coaching with a discipleship focus.
Become a Discipleship Coach!